Expert Silvertech Saudi Gratings, Floor Drains Sheet Metal Fabrication
Supplying stainless steel Gratings, Floor Drains, and other metals in Riyadh, Saudi Arabia. Silvertech Saudi Stainless facilitates the growth and development of many other industries.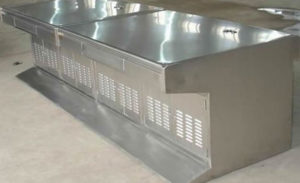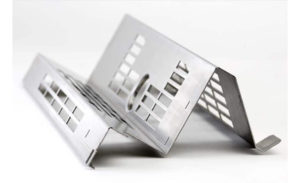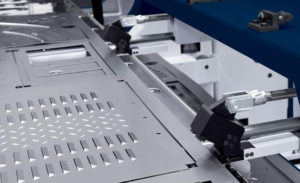 Sheet Shearing & Punching
Grating with Channel Base:
Most importantly, the stunning grating with channel base architectural looks and it is very heavy duty. Moreover, the stainless grating with channel base stainless steel grates is custom made-to-order in Saudi Arabia – to your exact required length.  Firstly, their standard 120 mm width fits the wide range of superior PVC drainage channel modules – it ships with the PVC channels you select. Secondly, interior and outdoor architectural grate and drainage channel is a smart professional expert outdoor straight line.   
Modular design:
Thirdly, the stainless steel grating with channel base PVC channels comes in modular lengths that clip together. Therefore, stainless steel architectural drainage grate features: As a result, it is made to order in Saudi Arabia. Extremely heavy-duty.  So, full marine grade stainless steel with electroplated finish and heel guard grate design so pedestrian safety.
Heavy Duty PVC Channel features:
Consequently, includes 2 end caps per order. Extremely heavy-duty. That is to say, heel guard grate design so pedestrian safe Channel modules that clip easily to each other. In other words, UV stabilized PVC 100% recycled materials – so friendly to the environment and exterior anchors. To clarify,
Stainless steel made of premium 304 or 316 stainless steel. But, this swimming pool handrail, ladders, and staircases are sturdy, strong, and durable for long-term uses. However, with a minimalist and stylish design, this pool handrail is suitable for a swimming pool with steps, sloped entries, spa, water park, etc. On the other hand, the pool ladders and staircases handrail is designed with a user-friendly curve, which conforms to the shape of hands for easy grasp. For example, equipped with a stable widened base, the stainless steel ladders and staircases are firmly connected to the bent tube to ensure your safe use.
Floor Drains:
For instance, a large base can ensure good stability and safety with protection. Above all, our stainless steel ladders and staircases are a perfect complement to your swimming pool. Most importantly, combined with stainless steel Floor Drains, SS products, ladders, and staircases practicality, the swimming pool handrail is suitable for home and business use. In addition, the stainless steel handrail curve design is comfortable to grasp.
color: silver
material: stainless steel
Laser Cutting Decorative Panels:
Certainly, laser Cutting Decorative Panels is a process of sheet metal fabrication used to cut complex shapes into sheet metal fabrication.  Further, laser cutting decorative panels melts the stainless steel metal works by moving a laser beam into the cutting area that burns. Meanwhile, the stainless steel Floor Drain, SS products laser cutting decorative panels process takes electronic data from a CAD drawing or 3 D modeling software.
Floor Drains:
Subsequently, our laser-cutting decorative panels create flat-form parts by burning or melting the metal. After that, it results in higher accuracy cuts and during a perfect finer quality polish finish. Likewise, our machines are fast and reliable.
Kitchen Hoods, Cabinets & Tables:
In the same vein, stainless steel kitchen hoods, cabinets, and Tables or Range hoods, or extraction systems, are an essential part of most kitchens. To sum up, stainless steel Kitchen Cabinets and Tables range hoods and decorative feature range hoods have been popular choices in kitchens in recent years. In short, they extract grease and odours from the air when cooking, thus helping to keep the air in the home clean and odour-free. Most importantly, the professional expert team is ready to resolve your issues with returns and replace and listen to your complaints on delivered products. 
Gratings:
Therefore, our stainless steel kitchen hoods, cabinets, and tables orders are treated with care to meet customer requirements. Certainly, our customers appreciate the importance of your order. Further, our customers are experts, the high-quality stainless steel product when ordering with us. Similarly, we provide our customers with stainless steel Floor Drains, SS products at an affordable price that is delivered in time. In conclusion, our service team sticks to its guidelines and we are here to make your online shopping experience excellent.