Stainless Steel Access Panel in Saudi Arabia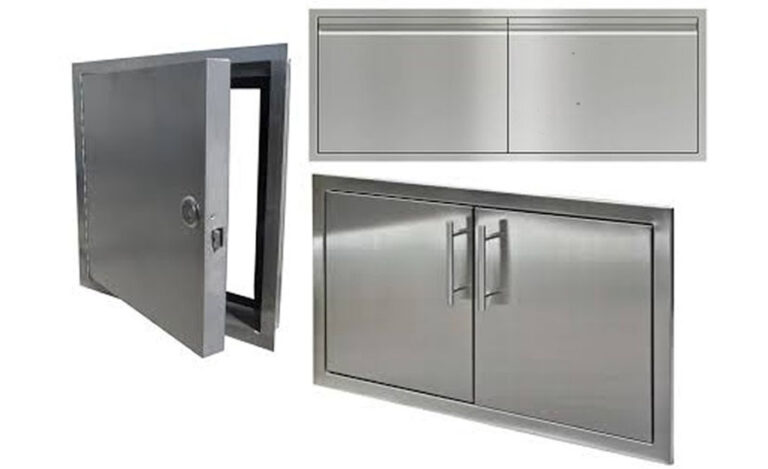 Silvertech Saudi makes access doors that are used in walls or ceilings to make it easy for maintenance or emergency situations. We create access doors that fit into the wall or ceiling and come in standard sizes. If you need a different size, we can also make custom doors upon request. These doors are important because they allow people to quickly get inside for repairs or emergencies.
| | |
| --- | --- |
| Type | Flushed/ Recessed/ Hinged |
| Material | Stainless Steel AISI 304/ 304 L/ 316/ 316 L Grade |
| Finish | Mill Finish/ Powder coated |
Silvertech Saudi makes hatch covers that are used on roofs, floors, and as covers for water tanks. They come in standard sizes, but if you need a different size, we can make one for you. These covers are important because they help you access areas easily.
| | |
| --- | --- |
| Type | Roof Access/ Floor Access/ Water Tank Covers |
| Material | Stainless Steel AISI 304/ 304 L/ 316/ 316 L Grade |
| Finish | Mill Finish/ Powder coated |
For orders or more information, you visit our factory in Riyadh, Saudi Arabia or call us on 00966 59 411 1875